"A charming cohesion of soft synths, warm guitar licks, shuffling rhythms and tenderly reserved vocals".
"Forward-thinking indie music"
"Their music takes you on a deep journey through a psychedelic riot of sound"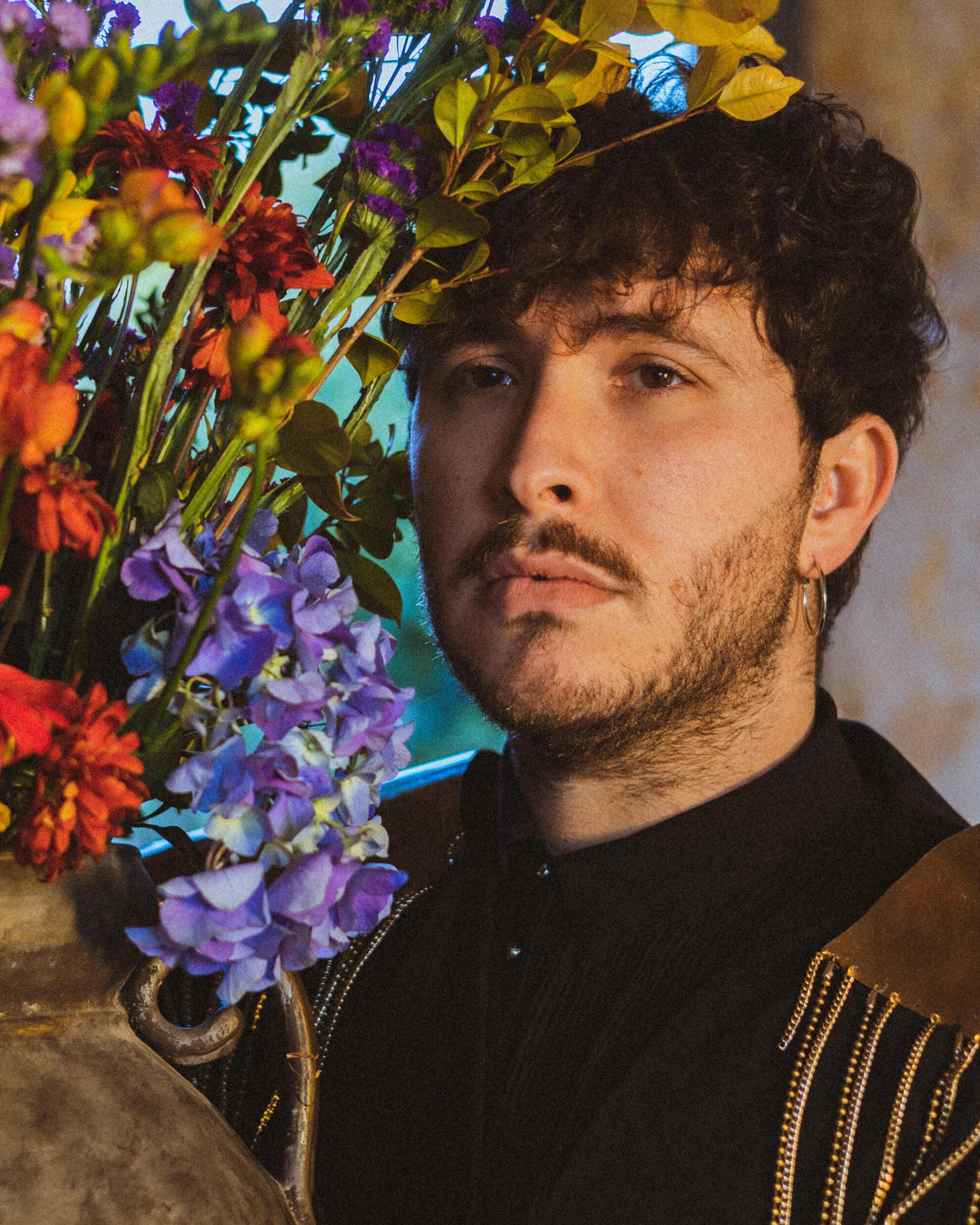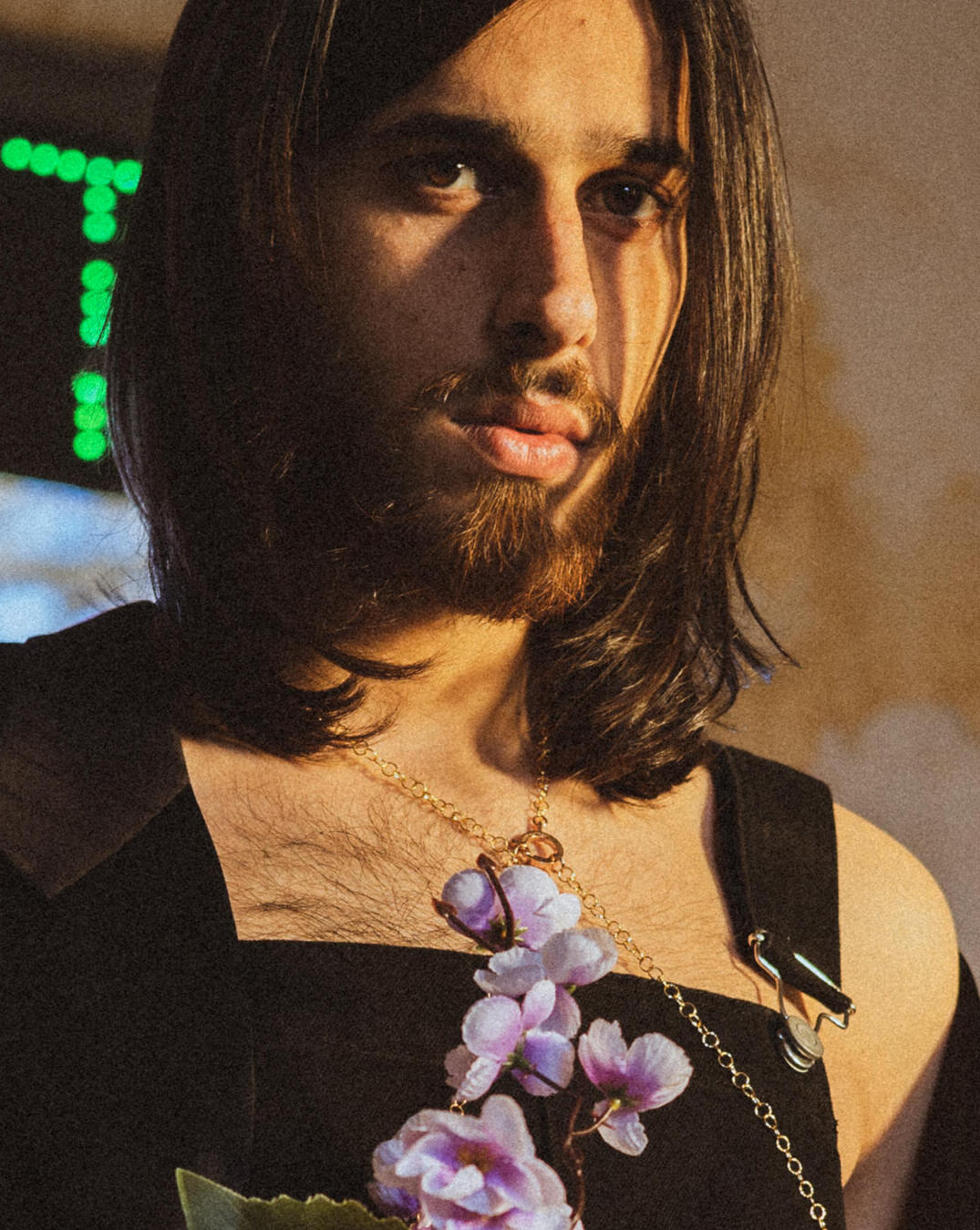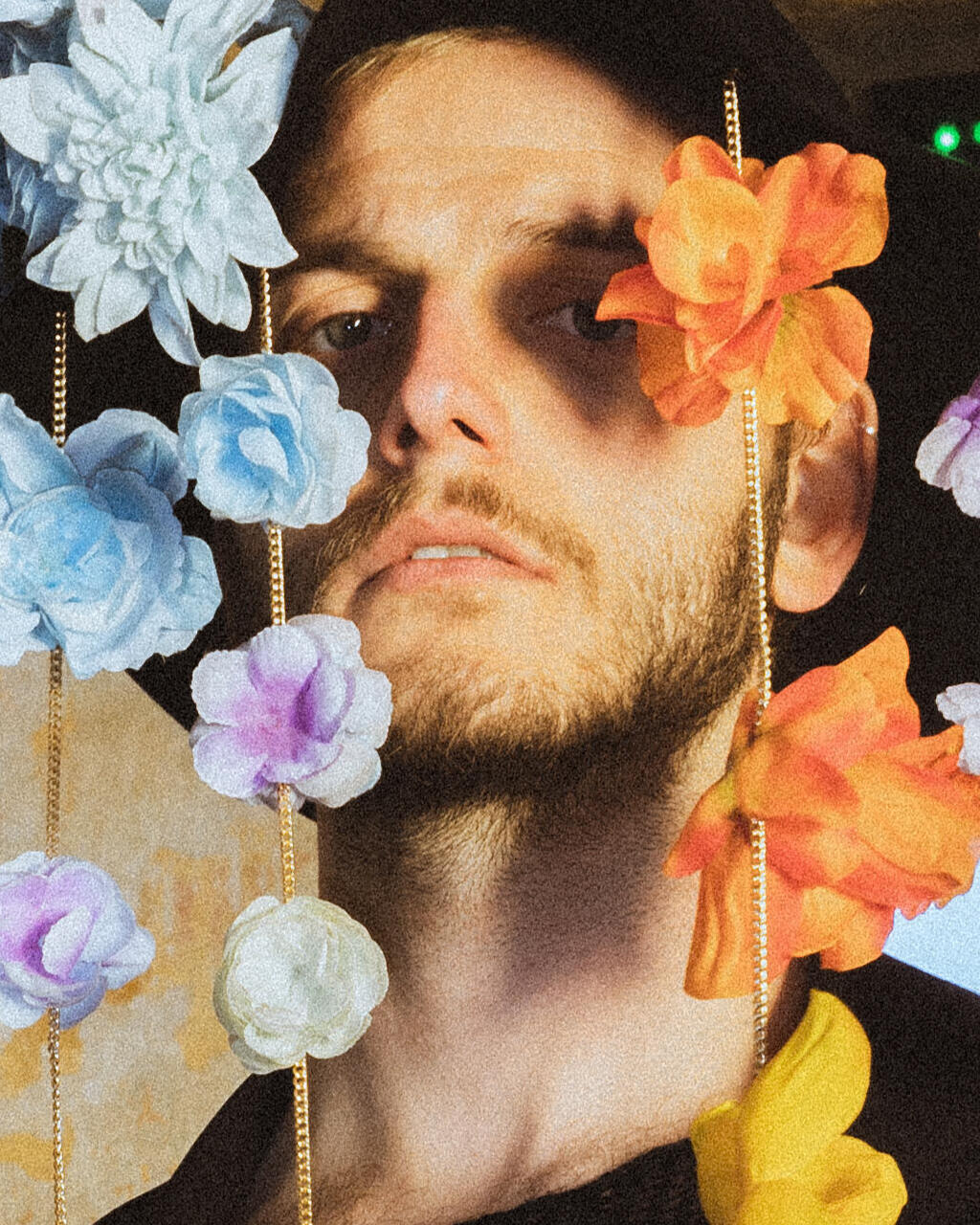 INUDE is the name of an indietronic trio born in southern Italy in 2014.Francesco , Giacomo and Flavioblended their artistic personalities into a single soul.
The result is a warm, enveloping sound made of strings,
spacey guitars and romantic suggestions.
---
INUDE is more than a trio,Its imagery is shaped by a number of artists who collaborate both on and off stage with the founding members.
---
Collectives "Acquasintetica" and "Colla" enrich the project with videos and images,
while musicians such as drummer
and a brass section often accompany their live performances.
---
Over the course of three European tours, INUDE joined important venues such as
Montreux Jazz Festival (CH), Locus Festival (IT) and Home festival (IT)
sharing the stage with international bands like:Moderat, Alt-j and Notwist among others.
---
---
discography
---
In 2016 they released their first EP "LOVE IS IN THE EYES OF THE ANIMALS", and went on a promotional tour
across europe.
Three years later, after an extensive musical research, and many trials and
inspirations their debut album "CLARA TESLA" was published.In 2022 new energies have been channeled into a second studio work, released in april.
"PRIMAVERA" EP is the result of two years of inspired writing sessions during springtime.
The record is an immersive collection of charming songs built around fuzzy guitars and warm synths, wrapped in
melancholic melodies.
---
---
reviews
---

November 9, 2021
~Inude's new genre-mixing piece "Noisy Floor, Silent Room" draws you in. ~

June 21, 2021
"A charming cohesion of soft synths, warm guitar licks, shuffling rhythms and tenderly reserved vocals".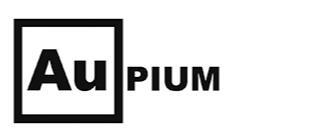 November 13, 2020
Inude Explore Different Coping Mechanisms For Loneliness In "We Share" November 13, 2020
~Inude have sprung-up in our feed before with a brilliant little gem titled "So Easy" in the past. Giacomo, Flavio and Francesco... ~ October 27, 2019
~Cue Nicola, and his timely suggestion for me to listen to this up-and-coming band from Italy, and pitched me their latest track "So Easy" as "amazing and could fit for your blog perfectly". ~
---
we also performed in
---
MONTREUX JAZZ FESTIVAL - Montreux (CH)
LOCUS FESTIVAL w/ ALT-J - Bari (IT)
FLEDA - Brno (CZ)
VLKOVA 26 - Prague (CZ)
PAPIRNA - Plzen (CZ)
ACU - Utrecht (NL)
H/EART.H - Amsterdam (NL)
VKconcert - Bruxelles (BE)
IT'S A BAR - Berlin (DE)
KULTHUM - Lipsia (DE)
ELLENIC FESTIVAL w/ NOTWIST - Agrigento (IT)
PARCO GONDAR - w/MODERAT - Gallipoli (IT)
PAPIRNA CLUB - Plzen (CZ)
COMING SOON - Prague (CZ)
MI AMI FESTIVAL - Milan (IT)
CARTIERA DI VAS - w/ALEX BANKS - Quero Vas (IT)
EASTYNET SHOWCASE FESTIVAL - RE:FRESH CLUB - Bratislava (SK)
AURORA KERT - Budapest (HU)
HOME FESTIVAL - Treviso w/EDITORS (IT)
MONINGA OPEN AIR FESTIVAL - Modena w/IS TROPICAL (IT)
SPRING ATTITUDE FESTIVAL PREVIEW - Roma w/VENETIAN SNARES (IT)
PALAROCK - Lecce w/SKIN (IT)
---
collabs
---
"Cinema Misterioso" is a journey to discover great masterpieces united by the theme of mystery, magic, illusionism and the occult: witches, demons, conjurers and hypnotists.
Each evening will have 4-5 significant clips with live soundtracks by:Stefano Pilia (Afterhours)
Massimo Pupillo (Zu)
Corrado Nuccini (Giardini di Miro')
Enrico Gabrielli (PJ Harvey)
Adriano Viterbini and many others.In this specific case, Corrado Nuccini and Stefano Pilia directed the production and live performance of 5 songs performed by 5 different bands.
Here the video of INUDE's performance.
SOVRASENSIBILE Project is the sixteenth Antistandard Recs release and is a collection of sound recordings of 11 photographic works created by
Matteo Bellomo himself;
11 are the musical producers selected to interpret the photographs with the aim of "expressing a subtle reality hidden in the lights and shadows of an approximation so violated and disfigured as to move into the background - hidden and elusive.
The only constraint is to make the recognisable unrecognisable."
Even musicians on a single stage, for one time only, to create an unrepeatable performance of musical improvisation: just as the Mediterranean Sea has represented a meeting place of peoples and cultures for millennia, the "Mediterraneo" project was created to set to music, with courage and pride, the value and importance of coexistence and contamination.
A one-off act with:
James Holden, Machweo, Emma-Jean Thackray, Populous, Any Other, Bienoise, Flu (Inude), Laura Agnusdei, Giulio Stermieri, Antonio Rapa and Dario Martorana.
In collaboration with Circolo Mattatoyo of Carpi , the show was held on 6 July in Soliera (MO) as part of
ARTI VIVE FESTIVAL 2019,
a festival realised with the support of the Emilia Romagna Region.
~"Her - The Sound of Apulia" the project is working on the creation of an open source portal of sounds of the territory. It will be a long journey that will take us through the alleys of Bari, the Murgia and Valle d'Itria areas, up the Tavoliere and Gargano to the lakes of Lesina and Varano, the Taranto area and the seas of Salento." The track 'Madre Santa' was composed using sounds from the archive of the project 'Her - I suoni della puglia' and was included in an EP.~
---
---
inude francesco bove giacomo greco inudemusic claratesla primavera ep lp hudea okitsmonday there was no way out ballad balloon noisy floor silent room concert music live livemusic love is in the eyes of the animals inude inude inude inude inude inude inude inude inude inude inude inude inude inude inude inude inude inude inude inude inude inude inude inude inude inude inude inude inude inude inude inude inude inude inude inude inude inude inude inude inude hudea hudea hudea hudea hudea hudea hudea hudea hudea hudea hudea hudea hudea hudea hudea hudea hudea hudea hudea claratesla claratesla claratesla claratesla claratesla claratesla claratesla claratesla claratesla claratesla claratesla claratesla claratesla claratesla balloon balloon balloon balloon balloon balloon balloon balloon balloon balloon balloon balloon balloon balloon